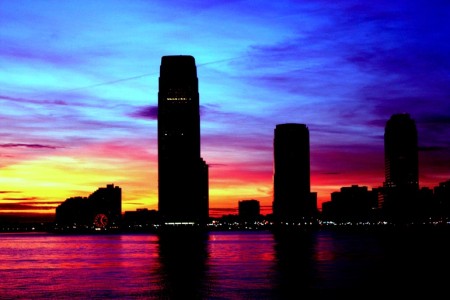 Given the ongoing uncertainty about integrating renewable energy into the United States generation portfolio, investors will continue looking more and more to state governments and the private sector to lead the transition away from carbon-based fuels.
Fortunately, states such as California and New York, two of the largest state economies in the nation, have set outstanding examples for shaping state policy on integrating renewables, increasing energy efficiency, and reducing greenhouse gas emissions.
As Richard Kauffman, chairman of energy and finance for New York, acknowledged during the New York REV Future 2016 event, "the fact that [Reforming the Energy Vision (REV)] has created a space in New York where the industry is working with regulators [to build] the utility of the future" is a huge accomplishment.
In the absence of strong federal leadership, it will be up to state legislators, regulators and utilities to continue demonstrating the lucrative case for renewable energy integration and energy efficiency.
Why REV Warrants Our Attention
New York's REV has been underway for more than two years and has already gathered more than 200 stakeholders. As Katharine Hamilton, principal at 38 North Solutions, put it during a live recording of The Energy Gang in May, REV's widespread and cross-industry support proves that "if you build it, they will come." 
These stakeholders include policy and technical professionals from more than 10 government and non-government organizations, such as Empire State Development and the New York State Departments of Transportation, Health, Labor and Agriculture.
Pursuing energy reform in New York is no small feat. As of August, the state's net electricity generation was more than 14,000 MWh - among the highest in the United States.
New York is home to more than 6 percent of the United States population and has the third-largest GDP compared to other states. The state has also suffered some of the country's highest energy prices, including a rare 1,000-percent spike in July 2016, so REV's success in offering competing generation options to customers and bringing down prices across the board is notable.
During the Energy Gang discussion, Chris Martin, reporter at Bloomberg News, said REV has done an exceptional job driving transparent, open relations between utilities and project developers. For example, this can include sharing project planning and grid information to ensure distributed energy resources are positioned near existing infrastructure.
How REV Approaches Its Goals
To help facilitate partnerships with utilities, the REV Demo Projects connect developers with New York's six investor-owned utilities. Individuals with an idea for a REV project first contact NYSERDA, which then matches developers to utilities. One project, for example, is CenHub Marketplace, which aims to build an online market to connect residential consumers with third-party distributed energy resource providers. Another, Resiliency Demonstration in Potsdam, helps local customers and distributed energy resource providers fund a microgrid to test demand reliability. These projects have emerged from this initiative and are currently partnered with utilities.
REV includes ambitious energy targets for 2030. Among them are a 40-percent reduction in greenhouse gas emissions from 1990 levels. 50-percent electricity generation from carbon-free renewables. A 23-percent reduction from 2012 energy consumption in buildings (600 trillion Btu in energy-efficiency gains). Together, these objectives position New York to reduce its carbon emissions 80 percent by 2050. These objectives are enshrined in the New York State energy plan.
Regarding efficiency, Kauffman also called our attention to the potential for increased efficiency in commercial buildings. He noted that REV is making tools available for real-time energy consumption monitoring for building owners. Indeed, New York City's buildings account for two thirds of the energy the city consumed, according to a 2015 estimate from Columbia University.
Visualization of this data is the first, crucial step in helping owners realize the savings that can be achieved through efficiency measures. It is motivate strategic construction practices and efficiency retrofits and is one of myriad ways which REV is allowing market forces to lead the transition to lower emissions and consumption across New York.
Moreover, REV aspires to work with utilities to transition clean energy generation from the periphery to the center of the investor-owned business model, which allows customers more choices on energy sources. Additionally, customers will realize more savings on energy bills with added options for energy efficiency and regulation that enables cost-competitive energy sources.
With the current system in place, utilities pass 93 percent of costs onto customers. This practice leaves utilities and investors completely reliant upon load growth, which is inherently inefficient and risky. REV is the first "market-maker" that could change this by creating a synergistic environment for market forces to drive increased investment in highly efficient, low-cost energy technologies.
Why Continued Support for Clean Energy Is Important
Public-sector support is important to help burgeoning energy innovations thrive not just in the laboratory, but in commercial markets. A recent report from Massachusetts Institute of Technology also points to the criticality of government structures like REV to help integrate renewable energy sources into states' generation portfolios.
COP22 showed that it is important for the private sector to bolster the cleantech industry in lock-step with governments around the world. Fortunately, organizations such as RE100, B-Corporations, and the Green Chemistry & Commerce Council are committed to driving clean energy and supply chains across the globe.
Policies such as the Clean Power Plan and aggressive clean energy goals set in states like New York and California have already set into motion a transition to cleaner generation sources.
These government initiatives, combined with efforts of the world's most influential and profitable companies, will enable the United States to continue proving the business cases for non-hydrocarbon fuels and mitigating climate change. Of course, these objectives require constant vigilance and growth, but inertia is in our favor.
Join our LinkedIn group to discuss this article. You may also email the author directly using our contact form.