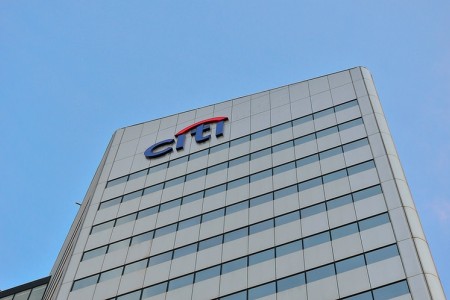 Bruce Schlein and Bob Hinkle
Nearly a decade ago, in 2009, McKinsey & Company's "Unlocking Energy Efficiency in the U.S. Economy" report cited a $1.2 trillion energy-savings opportunity in the United States alone. This was a financing opportunity of about $520 billion to retrofit building systems like lighting, HVAC and windows across millions of properties.
This order of magnitude requires capital market and institutional investor participation. But to date, appropriate structures and sufficient aggregation have been lacking. Solutions to deploy energy efficiency at scale are urgently needed to address climate change.
Fast-forward to 2017. According to Navigant Research's report "Energy as a Service," the annual global market for energy (or efficiency) as a service is expected to reach $221.1 billion by 2026. But are the financing options finally in place to support a turnkey solution that can be implemented across a broad range of business sectors?
A recent transaction breakthrough provides some of the essential building blocks: a programmatic, multi-site, multi-state Efficiency Services Agreement ( ) for a Fortune 100 company. "Efficiency as a service" is a flexible, market-proven solution that turns kilowatts into "negawatts" by financing 100 percent of the cost of efficiency upgrades and monetizing the energy savings. A negawatt is a unit of saved energy.
In late September, Metrus Energy closed a $14 million LED-lighting-upgrade deal that covers four sites in four different states. Metrus Energy partnered with SmartWatt and Citi on this ESA project, which represents the first phase in a much larger nationwide rollout.
A second tranche of nine sites is under development. Metrus Energy and Citi will fund 100 percent of this groundbreaking efficiency-as-a-service project with no capital outlay from the client. The improvements will reduce total electricity use for lighting at the four sites by 65 percent, eliminating 20,000 tons of annual carbon-dioxide emissions.
Over the lifetime of the project, this is equivalent to taking 18,600 cars off the road. While Metrus Energy has closed numerous ESA deals with other customers, this one is significant due to its scale and simplicity of approach. In a single stroke, it financed and implemented retrofits at sites that are thousands of miles apart.
When markets mature, they are ready to outsource and contract for services. In this way, an ESA is to efficiency what a power-purchase agreement (PPA) is to renewables.
In a PPA, a property owner or "host" contracts with a third party to build, own and operate distributed-generation assets such as rooftop solar. The host pays a fixed price per unit of energy generated.
In an ESA, a host contracts with a third party to replace/retrofit, own and operate the building equipment and envelope. This may include lighting, heating, cooling, ventilation, controls, windows and insulation. The host pays a fixed price per unit of energy saved or not used. In both cases, the host does not pay upfront costs; these are service contracts and therefore off the balance sheet.
Imagine you are the owner of a property with old, inefficient equipment.  You know you use – and pay for – more energy than you should, but you don't want to use your capital for upgrades.
Let's say you are using 100 units of energy per month and pay the utility $1/unit. A third party, such as Metrus Energy, replaces your equipment and delivers the same – if not better – quality of service using only 50 units of energy. You pay Metrus Energy at a discount to the utility rate for each unit of energy saved – and only if it is saved.
The terms of the deal are structured to provide for the discount (such as 90 percent) to make the economics compelling for the host. The savings are proven by a monitoring and verification protocol.
In the end, you receive new, better equipment, a healthier building, operational resiliency, and reduced energy costs. In this example, the costs would be $95/month; $50 to the utility and $45 to Metrus Energy, without any outlay of capital.
Another aspect of the transaction merits noting: the host is not the owner of the properties but is a lessee. This fact required obtaining landlord consent to proceed with the ESA, a process that we expect will help open the door for others in similar circumstances.
What's the end game? How does this link back to the global $221 billion opportunity? Multiple lenders like Citi can work with multiple ESA providers like Metrus Energy, who can partner with ESCOs across the globe on scores of ESA contracts that can be bundled and sold into the capital markets.
The ESA market is enormous and includes Fortune 500 companies and their supply chains. It also includes a myriad of other types of institutions and properties.
No more pilots, no more studies, no more delays. Significant emissions reductions, material cost-savings, and improved facilities. That's what taking the initiative on transactions like this one can deliver.
This op-ed is by Bruce Schlein, director of Community Reinvestment Act business strategy at Citi, and Bob Hinkle, president and CEO of Metrus Energy. Bruce Schlein is on the advisory board of Clean Energy Finance Forum.
Join our LinkedIn group to discuss this article. You may also email the author directly using our contact form.