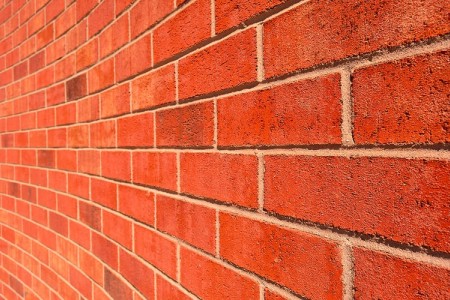 Behind factory doors, decisions about industrial energy efficiency are rarely visible to the public and the media. But in the United Kingdom, Carbon Trust's Industrial Energy Efficiency Accelerator is shining a spotlight on innovation by rewarding companies that step forward to rework their manufacturing processes.
"Technology developers can be from other countries," said Samy Geronymos, analyst at Carbon Trust. "They can show a willingness to deploy the technology and have an impact within the United Kingdom."
Could a similar program spark change in the United States or elsewhere even without the government sponsorship that has fueled Carbon Trust? The answer appears to be "yes."
In the current United States policy climate, "companies themselves would be strong proponents," said Al-Karim Govindji, senior manager at Carbon Trust. "The innovation ethic there remains very strong."
How the Accelerator Began
The United Kingdom set up Carbon Trust in 2001 as an agency. In 2010, it became a mission-driven independent organization. Today, it works to advance carbon reduction, resource efficiency, and innovative technologies on an international scale.
"We felt there were some real barriers to innovation in the industrial sector with first-of-a-kind technologies," Govindji said. There also was a dead zone in part of the market. Companies where energy made up under 5 percent of the total product cost were disinterested in energy efficiency.
In 2016, the government developed a more expansive interest in industrial production, Govindji said. This sparked funding for a variety of energy efficiency projects. Fuel switching, carbon capture, and other technologies are also attracting interest from the government.
What Other Nations Are Doing
Carbon Trust has focused its outreach in Asia, Africa, and Latin America, Govindji said. This model "is replicable in many markets – not just in developed markets but also in some of the more emerging markets."
In a set of research data published in 2011, Carbon Trust reported there was a global average energy-savings potential of 29 percent per sector for 14 different industrial sectors. 18 percent of this total would require innovation while 11 percent could be based on existing best practices.
"Most markets tend to focus on best practices," Govindji said. "Innovation is the next step up. The question for companies is, 'Why would I focus on innovation?'"
How the Competition Works
"There's around £9 million of funding available to support companies to deploy this," Geroynmos said. Success metrics are based on energy conserved, carbon saved, and financial return.
All industrial and manufacturing sites in the United Kingdom in the private or academic sector are eligible to participate – with a few technological exceptions.
"We don't target building envelopes, data centers, renewable generation, or transport," Geronymos said. In addition, water utilities, electricity generation, and carbon capture are not included. 
Up to 20 companies will be selected. Competitive awards of between £150,000-750,000 per company will support 40-60 percent of each project's capital costs, according to a presentation used frequently by Carbon Trust in its outreach activities. The funding percentage is higher for smaller companies than for larger ones.
Successful applicants will become part of an incubator Carbon Trust offers, the presentation said. This incubator will include assistance with market research, business development, sales planning, intellectual property, strategic planning, funding expansion, supply chains, technology resources, staff collaboration, and product manufacturing.
During the process, companies can use a matchmaking service to connect with potential partners. This is an online and offline resource provided by Carbon Trust.
After the project, the presentation said, Carbon Trust will provide continued assistance to award recipients for six months regarding their skills in business, marketing, awareness, sales and financing development. 
Kicking off the accelerator has posed some difficulties. "Our first challenge is to find the technology developers who will participate," Geronymos said. Carbon Trust is focusing on precommercial technologies and has to find enough industrial sites and innovations to have an impact.
"The industrial partners that wish to demonstrate the technology seem to not be aware of which technologies exist in their sector and other sectors. We are trying to bring in technologies from other sectors," Geronymos said.
The potential of surmounting this awareness barrier catches companies' interest, Geronymos said. The matchmaking service helps companies connect with the innovations they need.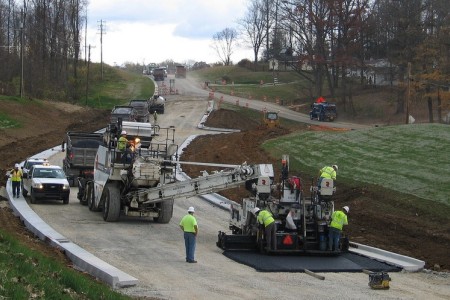 What Technologies Are Involved
An extensive variety of technologies for energy efficiency can be part of these projects, according to the presentation.
Process equipment improvements may include servo drives; pretreatment or preconditioning steps; and separation, dewatering or screening techniques.
Process control redesigns can include ultrasonic cleaning, electrolysis techniques, electrical controls, temperature controls, moisture management, product handling, and tunnel pasteurization.
Process heating can be restructured to use heat pumps, induction heating, combined heat and power, new insulation, infrared heating, or low-temperature pasteurization.
For example, in the brick sector, microwaves can be used to dry ceramics. Biomass can also be added to clay before it is formed to reduce the fuel that is required to fire it. This conserves energy.
Govindji said two companies developed a way to process tarmac and asphalt without heating it to 180 degrees C. This involved mixing the materials with bitumen as a binder. Using a different binding product has made a low-temperature asphalt process possible.
In an example from the dairy sector, Govindji said that the University of Bristol started using an ice slurry with alkaline rather than warmer water with alkaline. The technology was tested by an organic milk company and sold to Suez. This allows companies to recover milk when they are removing it from pipes in their factories. It also reduces the amount of effluent they have to treat when they are making milk, cream and custard.
Join our LinkedIn group to discuss this article. You may also email the author directly using our contact form.