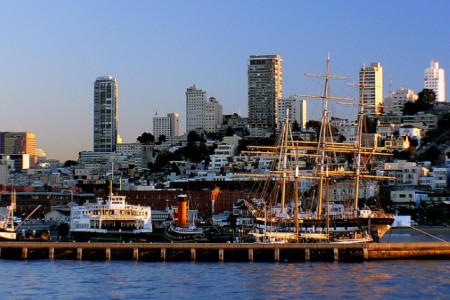 At the GTM Blockchain in Energy Forum hosted at Pacific Gas and Electric Company (PG&E) in San Francisco on Sept. 11, technology and energy experts focused their attention on emerging blockchain applications aimed at enhancing grid resilience: smart asset management and demand response programs.
Blockchain has exploded over the past two years in the power sector. According to a report from GTM Research, over $466 million has been invested in the space thus far, primarily through initial coin offerings (ICOs). Much of this attention has been focused on peer-to-peer energy (P2P) trading applications, with companies like Power Ledger and WePower leading the way.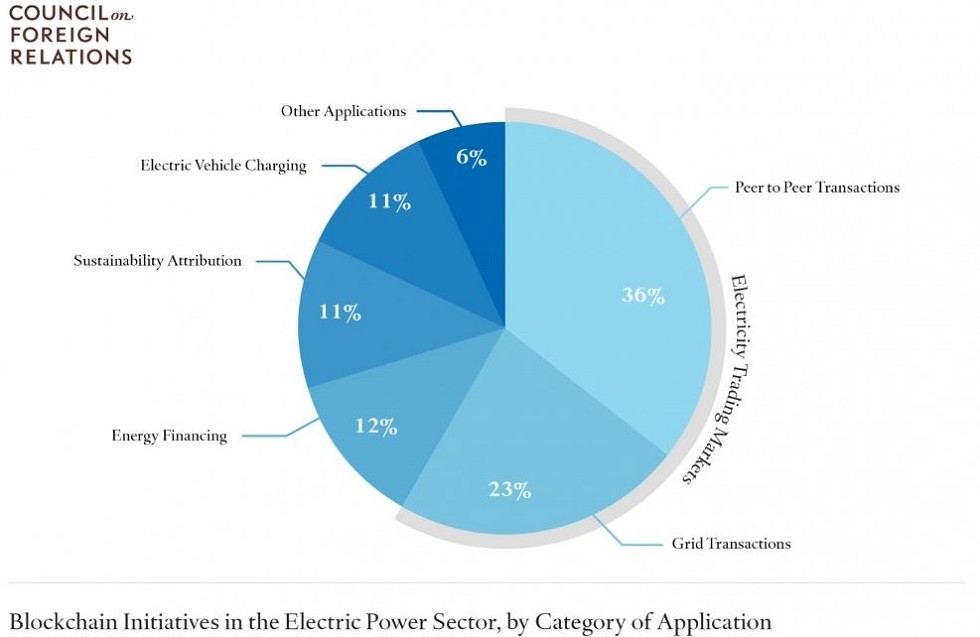 However, a recent report from the Council on Foreign Relations argues that other applications are worth serious attention. The authors say that ventures most likely to achieve commercial traction in the coming years will work within the existing system and partner with incumbents such as utilities.
Smart Asset Management
How can blockchain enable smart asset management?
PG&E is exploring the answer to this question with one of two blockchain pilots that received final funding approval from the California Public Utilities Commission three weeks ago.
"Imagine a future where PG&E has immediate, trusted access to asset provenance," said Kathleen Kay, senior vice president and CIO at PG&E.
Kay said that traceability is a key challenge. Assets typically pass through multiple hands during their life cycle, leading to situations where information about a particular asset is not readily available to the individual who needs it.
PG&E is seeking to address this problem by exploring how blockchain can be used to improve traceability of steel reels that are used for carrying overhead cables.
According to Lydia Krefta, a principal product manager on PG&E's Grid Innovation Team, these assets were chosen for the pilot because they are already tracked through a barcode system. Blockchain's added value in this process comes from helping automate the exchange of information across this system.
Additionally, Krefta said that blockchain can be used to "tokenize the value of the asset" so that different stakeholders along the supply chain can be rewarded for high-quality management of that asset.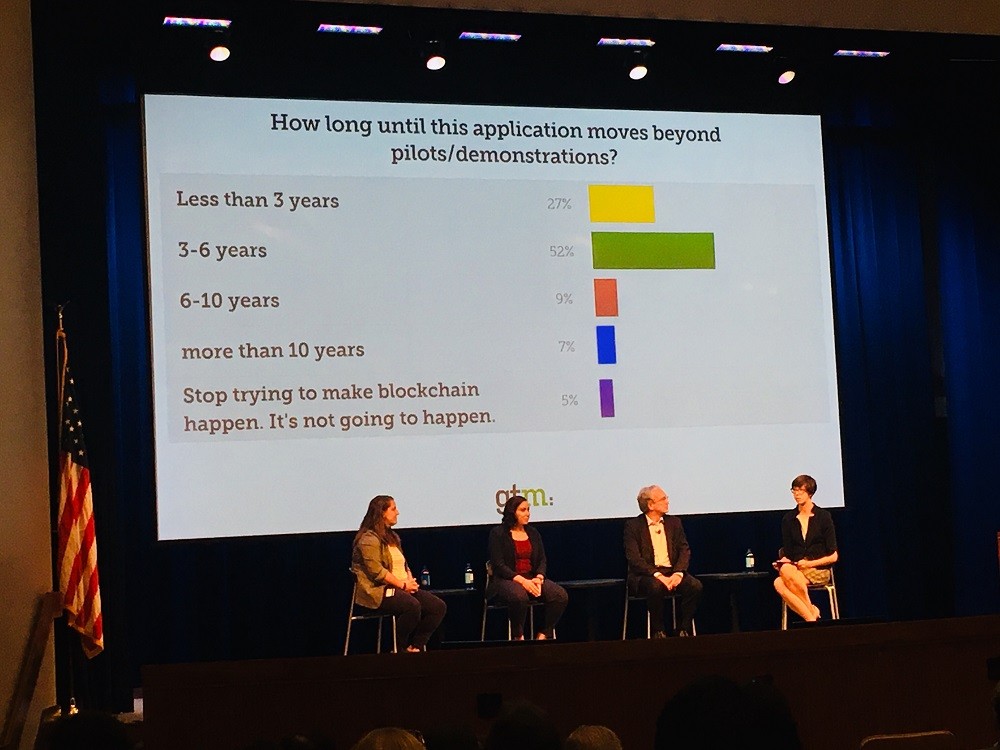 VIA is also working to deploy blockchain applications for smart asset management. Joe Babiec, VIA's vice president of strategic initiatives, said that blockchain-enabled smart asset management can help improve project benchmarking and maintenance scheduling. It can also support investment in equipment upgrades.
Capital investment accounts for the largest share of distribution costs as utilities work to upgrade aging equipment. According to a 2015 United States Department of Energy report, 70 percent of power transformers are 25 years of age or older, 60 percent of circuit breakers are 30 years or older, and 70 percent of transmission lines are 25 years or older.
Investment in upgrading equipment such as electrical poles, transmission wires, and substation transformers is on the rise, the report said. Utilities are seeking new ways to improve frequency and voltage control during system emergencies, accommodate greater use of renewables, and withstand extreme weather events.
VIA was already using artificial intelligence to better predict equipment maintenance needs and improve resiliency planning before developing its blockchain platform. It now offers utilities and other energy providers a blockchain-enabled system for establishing secure access to confidential maintenance data for analysis by third parties. The data can be stored in the cloud or locally.
Demand Response Technology
The forum highlighted another promising blockchain application: demand response. Demand response refers to consumers reducing or shifting their electricity usage during peak periods in response to time-based rates or other forms of financial incentives.
Yi Jean Chow, head of product at Verv, said that blockchain can be used to change the way residential energy consumers interact with their home appliances. Verv combines artificial intelligence with Internet of Things devices to provide consumers with access to data on appliance-level energy use. Its vision is to ultimately drive down the cost of energy by enabling consumers to sell their appliance use data back to appliance manufacturers.
Chow said that this data could also be used by grid operators looking to better predict and balance load. Verv is working to develop an integrated blockchain-based system that would enable energy users to be rewarded for shifting appliance use to optimal times.
PG&E is similarly looking to use blockchain to shift demand on the electric grid, with a focus on EVs. Earlier this year, PG&E launched the country's largest utility-sponsored EV charging program, introducing 7,500 electric car chargers in California.
The utility has now partnered with BMW to determine whether blockchain can be used to track the creation and transaction of carbon credits. These credits would be awarded based on the habits of EV charging customers.
Earlier this summer, Honda launched a similar SmartCharge beta program, offering EV customers an app that computes the ideal time to charge a vehicle, taking into account the driver's schedule and the availability of renewable energy.
Optimistic Pilot Deployment
Blockchain for smart asset management and demand response programs is still in the early stages of development, with pilot deployment going slowly and commercialization years away.
Blockchain is not a cure-all and cannot escape regulatory and operational standards already in place.
"We really just can't run fast and break things," Krefta said. She was alluding to the host of challenges around data quality, grid operations, regulatory environment, and data ownership that have delayed the development of blockchain products in the sector.
That said, GTM's latest forum showed that there is still a lot of excitement about blockchain's potential to improve our energy systems. The emergence of new partnerships between leading utilities and blockchain startups is a promising signal.  
Join our LinkedIn group to discuss this article. You may also email the author directly using our contact form.