In Brief
What's going to happen to solar growth over the long term when few of us can think clearly about the next few months? That depends, in part, on how long oil prices stay low. 
Battery prices and emerging-market uptake both look threatened, according to Yale economist Ken Gillingham. Solar developers and proponents will have to look carefully at how long oil prices stay low and how overall economies struggle through and after this crisis. It will be tough. 
We're bringing more thinking from across our network as we all continue with remote work and face the confusing times ahead in full knowledge that the clean energy transition can't wait.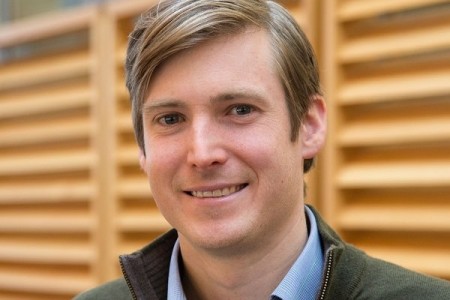 We all now need to keep our hands clean as we build a clean energy future,  and to keep healthy distance from our friends and neighbors as we light the way to a healthy economy. We trust that for a group of folks who are all in for bending the emissions curve, "flattening the curve" to help our communities weather the pandemic makes intuitive sense. Let's each do our part.
We also hope you, clean energy finance's leaders, can find time and space to think broadly and deeply about how the world's businesses and communities can decarbonize after the crisis subsides. 
In that hope, we're sharing brief insights from our community about the confusing times and trends we're all confronting. Here, Yale School of the Forestry & Environmental Studies Associate Professor of Economics Kenneth Gillingham shares his read on what the oil shock in the coronavirus context means for the clean economy. We've edited the conversation for clarity. 
CBEY: Does this oil shock change your thinking about the topics that interest you? 
Gillingham: Well, electric vehicle sales will drop- that will have ramifications for battery prices. Battery prices have been pushed down because of cell phones, EVs. With low oil prices, we'll see lower uptake of EVs. That is a really clear effect that unquestionably we should see. 
However, at least in the US, I don't see solar prices being affected by oil prices. They are affected by the general macroeconomic uncertainty- there is a lot of clamming up of investment everywhere. That will affect the solar market, I don't think disproportionately, but it will affect it.  
Now, suppose we had a period of low oil prices for several years. That affects solar growth in developing areas. If you were starting to have countries switching over from diesel to solar and storage, you will see a slowing of that switch. That is occurring. One of my students, who's from Jamaica, had done a cool project about plans in that country to end the use of fuel oil and diesel for electricity generation - but boy, if diesel is dirt cheap, that will mean that some solar systems that would have gone in aren't going to pencil out. That will have a large effect in some countries. 
CBEY: Are there countries where policy looks to be in a place where it can push for solar in that dynamic? 

Gillingham: Hope springs eternal, but we're not hearing leaders talk about solar policy right now. 
CBEY: Where can solar developers find financing, if not from equity investors or others who move into cheap oil? What kinds of innovative financial products can help create capital where there currently isn't any for solar? Where should readers look for them? 
Gillingham: I do not anticipate that many equity investors will be moving away from renewables and into oil because of the low oil prices. But there are innovative financial products that could be rolled out. I am at the moment optimistic about the Connecticut Green Bank's plan for Green Liberty Bonds.
 
To comment on this article, please post in our LinkedIn group, contact us on Twitter, or use our contact form.