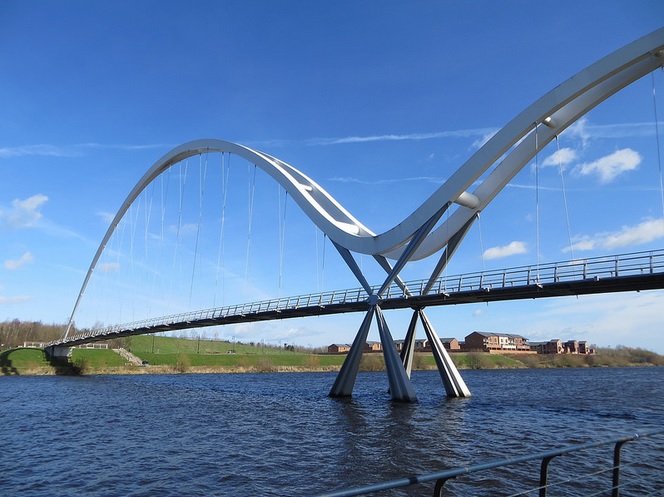 What roads need to be put in place to route businesses owned by women, minorities and veterans into the clean energy workforce so they can compete and excel? That's the challenge that Emerald Cities Collaborative has been taking on in nine United States cities – with a focus on six metro areas.
In this interview, Sarah Robinson, director of economic inclusion at Emerald Cities Collaborative, gave her business-oriented perspective on what it will take to overcome current structural barriers that reduce workforce diversity in solar power and energy efficiency.
To go for the gold medal in a competitive market, minority-owned businesses need routes that open up access to their goals in the industry. Emerald Cities Collaborative is setting the foundation stones in place to support on-ramps into the field in Los Angeles, Oakland, New York City, Miami, Cleveland, Seattle, St. Louis, San Francisco, and New Orleans.
CEFF: What are some obstacles you see that reduce diversity in the workforce in these two industries?
Robinson: For business owners, #1 is financing. It leaves them not having the capacity to get the volume they need to pursue those commercial or public projects.
Accessing lending can be very difficult for them. They need the financing to grow their businesses. They need to meet payroll to operate efficiently and effectively.
For the workforce, what we've found is that academic degrees and certifications don't necessarily increase their family wages or long-term careers. A lot of times, it's about who you know, who will refer you, and who can get you in the door of a contractor. As a union laborer, if you live in a certain zip code, you might have a better chance of getting on a job compared to [workers in] other areas in a city.
Low-income communities of color have historically been excluded from union apprenticeships. Union training programs offer paid on-the-job training and career development for a full range of construction [employees] even beyond the construction sector itself. Well into their careers, they continue to offer that support.
CEFF: How did Emerald Cities Collaborative begin?
Robinson: Emerald Cities Collaborative was incorporated in 2010 and is a network of labor, business and community groups; civil rights and social justice advocates; and research and technical assistance providers. We're all committed to sustainable development in our areas.
We work at the intersection of environment, economy and equity to build high-road – sustainable, just and inclusive – local economies.
We link disadvantaged populations to careers in the emerging green building cluster.
CEFF: When and why did Emerald Cities Collaborative decide to create the Economic Inclusion Program?
Robinson: The program has been core to our mission from the beginning, although in the last three years we've branded and packaged it and have begun offering targeted services.
We saw that there was a huge market demand.
Emerald Cities Collaborative has experienced an expansion of work in Portland, New Orleans, Los Angeles, Cleveland and Seattle, so we were able to enter the market.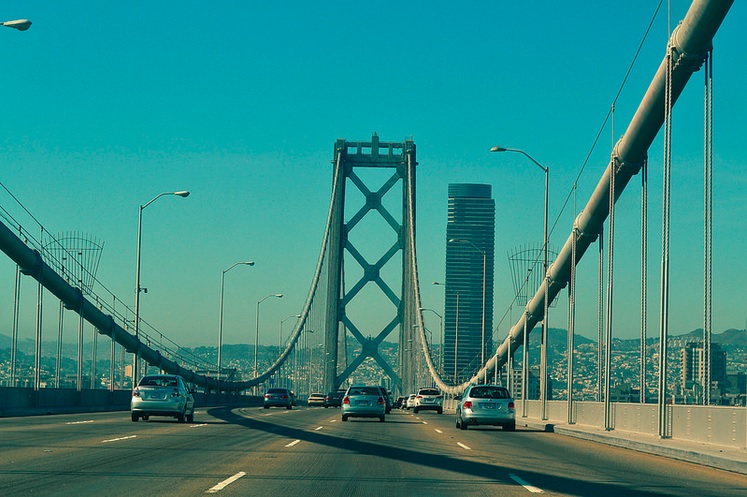 CEFF: What are the goals this program aims to accomplish within the renewable energy industry and the energy efficiency industry?
Robinson: To maximize high-wage jobs and economic opportunity for disadvantaged workers and businesses. And what I mean by that is both the number of workers and contracts as well the value of those contracts.
And the way we do this is that we identify and advance existing economic-inclusion policies and resources if there are any, provide project-labor-agreement administration and facilitate implementation of community workforce agreements, train contractors on projects with economic-inclusion goals, and then conduct outreach to increase the number of diverse contractors to meet those goals.
We also identify and organize workforce partnerships that include community-based training organizations, apprenticeship programs, and community-college programs. We also develop proactive monitoring compliance programs with networks of local workforce and contractor service providers.
What our Economic Inclusion Program builds is a staff of minority, veteran and disadvantaged contract providers to competitively bid on public and private projects.
And by working with local and national building trade unions to open their apprenticeship programs to low-income people of color, we give them more than a job – a career. The construction industry represents a lot of jobs and historically, low-income people of color have been shut out.
CEFF: It sounds as if relationship-building is really key to what you're doing. Can you say more about how that works?
Robinson: We have a network of national partners that include the United States Green Building Council, YouthBuild USA, American Council for an Energy-Efficient Economy, National Association of Minority Contractors, Policy Link, Institute for Market Transformation, Laborers' International Union of North America, and many more.
We cultivate these relationships nationally and use them on the ground through our local councils.
CEFF: When you train someone within these programs, how do they benefit from it?
Robinson: The outcome that we want for them on immediately leaving the program is that they are prequalified for an agency procurement process. That is a barrier, because it's a lot of paperwork and can be confusing. They don't know how to qualify to actually bid on those public projects. We give them all the tools, a roadmap, and hand-holding to get through the procurement process.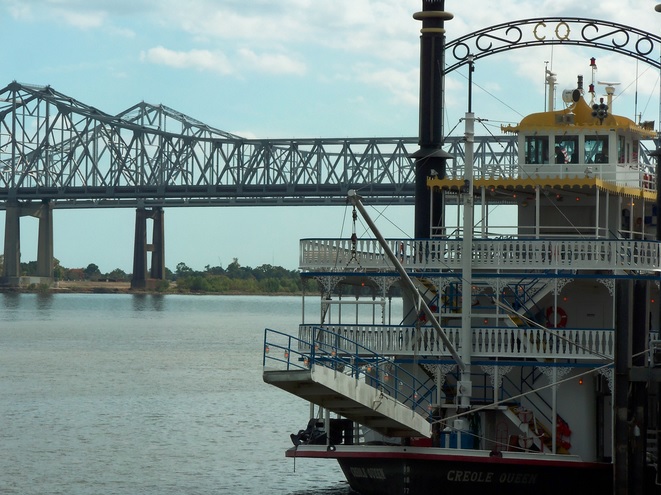 CEFF: What are the cities you're working in? What have your accomplishments been there?
Robinson: We currently work in New York, Cleveland, Seattle, Los Angeles, Oakland and San Francisco. But we also have done project-based work as well in New Orleans, St. Louis and Miami.
We worked with the City of New Orleans to build an economic inclusion program which included a local worker hiring ordinance called "Hire NOLA." It included the design of a local-hiring-program-implementation guideline, workforce-development-partner alignment, onsite worker-training coordination, and youth-workforce development.
To date, there have been six cohorts of the Build NOLA contractor training program with 119 graduates. 50 contracts have been awarded to graduates, with a total dollar amount of a little over $5 million. Of that, $3.6 million was awarded to African-American-owned firms. $1.5 million was awarded to African American females and $2.1 million to males. $1.4 million went to Caucasian-women-owned firms as well.
In Los Angeles, we have a very similar program, the E-Contractor Academy, which so far has trained two cohorts with a total of 110 graduates. They have won a little over $3 million in contracts off of public projects.
And also, we have a really great youth program in Los Angeles. It exposes high school students to careers in architecture and engineering infrastructure. Students will take intro classes in subjects like engineering and GIS at local community colleges. We've had hundreds of students in the program. We recently expanded the number of high schools as well as community colleges.
Last, I'll say a little bit about the work we've done in Cleveland. We were really instrumental in the creation of the Cuyahoga County Clean Energy Financing Hub. The hub helps bring private financing at extended rates to building owners – small and large businesses, local government, nonprofit organizations, and faith-based institutions – for energy-efficient upgrades and solar energy projects.
Since there was no inclusion policy in place, we strengthened the existing regional community benefits agreement and designed it so that the county could meet its goals.
We also launched, in collaboration with Cuyahoga County, an E-Contractor Academy training program in the area Feb. 1. The first cohort of 15 graduated March 15.
CEFF: To what extent have stakeholders in the energy efficiency and solar power industries been open to your hiring recommendations in these cities?
Robinson: We achieve a strong business infrastructure by bringing together stakeholders, nationally and locally, to advance a high-road clean energy agenda. We create demand by focusing on project development, both to move the market and to demonstrate the value of these projects, to provide a financing structure, and to use policy development to stimulate market demand.
We engage both industries and they take interest in the work that we do. The more we create the demand and supply it with qualified contractors and workforce, the more that allows for market expansion. It's a win/win for everyone.
CEFF: If you could make one change nationally in hiring policy in these industries to help diversify them, what would it be?
Robinson: An increase in legally binding contracts, including community-benefit agreements and community-workforce agreements. They specify local hiring, the wage standard, and high-quality construction.
CEFF: Has the new federal administration affected your organization's resources, success or funding? If so, how?
Robinson: Federal funding has never served as a source of income for us, so the federal administration has not had a direct effect on our funding.
CEFF: Has your organization has lasting effects on diversifying hiring in the cities where you operate? And if so, what are they?
Robinson: New Orleans is really a great example of that. Their economic inclusion program started in 2015. And although we are no longer boots-on-the-ground in New Orleans, that program is still thriving. They hired local people to continue the work and the training program.
Join our LinkedIn group to discuss this article. You may also email the author directly using our contact form.