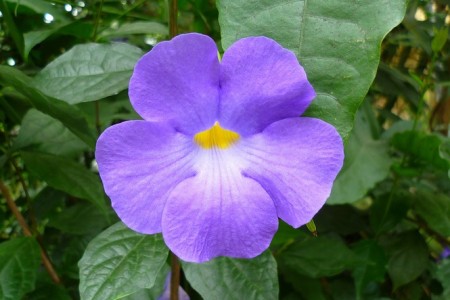 As world leaders met in Bonn, Germany in November for COP23, the challenge of climate finance projects in developing countries took center stage. A second challenge receives less attention: fewer than 10 percent of development finance from international climate funds reaches the local level.
This finding is presented in a paper called "Delivering Real Change: Getting International Climate Finance to the Local Level." It was published by the International Institute for Environment and Development (IIED), a London-based policy-research group. IIED's work builds on a body of research demonstrating that some sustainable development goals can be met most effectively through local-level financing.  
Communities understand their vulnerabilities, said Marek Soanes, researcher at IIED. "They know what would help them become more resilient in terms of human-based interventions and ecosystem-based interventions."
While large-scale national and regional projects require high-level financing, the report argues that financing directed to high level institutions such as national governments can "reduce the potential for ownership by, and accountability to, local communities."
The paper is framed in the context of the 2015 Sustainability Development Goals and the Paris Agreement, which target $100 billion in annual climate finance for developing counties by 2020. IIED identifies strategies that can help move this financing to the local level. 
Failure to Reach Local Communities
In the decade leading up to the Paris Agreement, IIED reports that of $39.6 billion pledged for funding climate projects in the developing world, only $17.4 billion was approved. Of this $17.4 billion, fewer than 10 percent funded local-level projects.
Local-level finance funds projects that benefit local communities, such as microgrid development in rural areas or resilience planning for small-scale agriculture.
The process for distributing funds is also important to the definition of local-level finance, explains Neha Rai, senior researcher at IIED and coauthor of the paper. Local-level finance means "enhanced community engagement and voices in the prioritization of investments, beyond business as usual multi-stakeholder engagement processes."
To assess climate-finance flows, Soanes, Rai, and their colleagues analyzed information from the United Nations Framework for the Convention on Climate Change's (UNFCCC) second Biennial Assessment. IIED considered multilateral, bilateral and regional climate funds catalogued in the UN Climate Funds Update database.
The results show a relatively small flow reaching local-scale governments, businesses and institutions.
One explanation for this dynamic is a global desire to finance high-impact climate-change-mitigation efforts. According to the IIED paper, "mitigation produces global public goods often leading to action at the national and international level - from large-scale renewable-energy systems to cross-border cap-and-trade mechanisms."  
Between 2003 and 2016, 52 percent of approved financing was directed toward mitigation while only 25 percent financed adaptation projects, the report said.
In contrast with general pattern, more than 50 percent of money that reaches the local level is directed toward adaptation projects. This is expected. "Lots of mitigation is defined across regions and across countries and often in developing countries the mitigation needs are very small," Soanes said.
IIED said the proportion of climate financing reaching the local level versus total climate financing is imbalanced. "Big funds also have a mandate to build resilience at the bottom level," Rai said. "They are not just banks; they have a mandate to support initiatives on the frontline."
Efficiency as a Local Goal
Finance that distributed locally can be used more efficiently and effectively, according to Soanes. Projects "face less issues when they're undertaken and are more effective in terms of benefits."
IIED's paper said the Kenyan County Climate Change Funds (CCCF) is a successful example of local-level financing. The funds support projects that have strong local government and community input.
CCCF was originally set up by UK AID, Rai said, but has been successfully transitioned to the Kenyan national and county governments.
CCCF has mobilized climate finance effectively. The IIED paper said that "by facilitating equitable dialogue between local actors up to national governments, participation of vulnerable communities in local adaptive decision making has been improved."
Money is then spent effectively, Rai said, due to "different layers of checks and balances by engaging different decision-making actors at the village, ward committees, and county levels."
Challenges in Reaching the Local Level
Climate finance can reach the local level through many different channels, Rai said. National ministries and bigger nonprofits are examples, as are smaller groups such as local businesses and community organizations.
Despite these diverse options, there are important challenges to local level climate finance.
IIED researchers analyzed how 12 climate and four development funds distribute money to projects at local and other levels. The paper identifies six barriers that prevent global development finance from reaching the local level:
Metrics of success
Business-as-usual intermediaries
Risk-averse funding
Limited support to build local capacity
Inappropriate co-financing targets
Poor oversight of policies
Importantly, funding local-level projects can be considered high risk due to higher transition costs and the need to build local capacity to properly handle funds.
Rai said that "the risk-averse nature of large funds is a challenge which is difficult to overcome as they also want co-financing to scale up funds from large funders and large funders have a credit rating to protect."
However, Rai said she considers these challenges addressable. "The risk appetite of the fund can be made more favorable towards local small-scale projects, if there is enough public money from donors earmarked for the purpose and lesser weightage in the investment framework for financial viability."
In their analysis of individual funds, the IIED researchers identifies practices that enable access to money for local level actors:
Locally relevant results
Large-impact small results
Innovative grant-based financing
Simplified access and approval
Participatory funding structure
The paper reports that funds are successfully financing local-level projects using these approaches. IIED found that the Forest Investment Programme has created simplified application procedures, and the GEF Small Grants Programme encourages community participation in the project finance processes.
Targets for local level finance can also drive improvement. The paper reports that USAID has set a 30 percent target for local level financing that is far higher than the 10 percent average. "Although this ambitious target has not been met, it has increased the flow and led to improved policies."
Progress toward Access
The IIED paper was released less than one year ago. Since then, Rai said she has observed movement toward increasing local-level finance. For example, "the biggest Green Climate Fund just announced a simplified procedure for small scale projects that will allow local projects or smaller investments under $10 million to access finance more swiftly."
IIED has begun supporting national agencies in Mali and Tanzania to help increase flows of international climate finance to the local level and better understand how development finance can benefit local communities.
"These are small steps and change is happening," Rai said. "But we still have a long way to go."
Join our LinkedIn group to discuss this article. You may also email the author directly using our contact form.