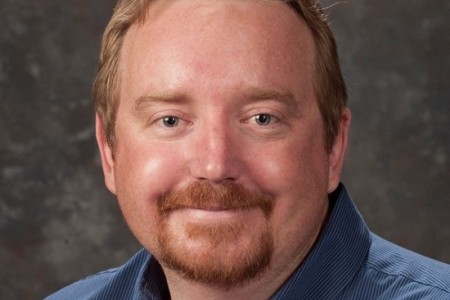 Wyoming is dipping a toe into the solar market this year for the first time. In the energy efficiency arena, it has not yet explored its potential. However, analysts predict it will become a leading wind-power state in a few years. Scott Quillinan, director of operations and communications at the University of Wyoming School of Energy Resources, said in this interview that the state is experiencing differential growth in its clean energy markets.
CEFF: How would you describe the solar-energy market's current successes and challenges in Wyoming?

Quillinan: Solar energy in Wyoming has had a slow start.
[However,] I would like to note two recent positive developments in the solar-energy market. The first is a recently approved conditional-use permit for an 80-megawatt solar farm [that will] be constructed near Green River.
Southwest Wyoming has been recognized has having the highest potential for solar energy resources in Wyoming. This is the first commercial solar development in the state.
The second recent development is the creation of the Center for Photoconversion & Catalysis (CPAC) within the School of Energy Resources at the University of Wyoming.
With the recognition that renewable energy – and especially solar energy – is becoming an important part of the global energy portfolio, there is a need to find less expensive ways to use not only solar energy, but also conventional and alternative fuels via improved catalysis.
The mission of the CPAC is to promote and support photoconversion and catalysis research at the University of Wyoming as well as to create and support educational opportunities with renewable energy-related content.
CPAC has recently started an economic analysis to investigate utility-scale solar installations in Wyoming. This is a collaboration with students and faculty from the business school.
Preliminary results suggest that solar photovoltaics at the utility scale could benefit the state with both sales and property tax revenues. We estimate that depending on the size of a project, revenues could be competitive with other electricity generation.
CEFF: What is your perspective on the energy efficiency market's successes and challenges at this time in Wyoming?
Quillinan: Wyoming currently uses the second most energy per capita of any state [in the nation], so there is room for progress. With that being said, the majority of the energy produced within the state is exported to other states.
Energy efficiencies can be realized in three categories: industrial, transportation and residential.
The majority of our energy is consumed in the industrial sector, which is mainly composed of the production and processing of fossil fuels.
Improvements in this process driven by research and technology can help increase energy efficiency.
Transportation is the second largest use of energy in Wyoming, largely due to our rural nature and the need to service remote locations.
Efficiencies could also be gained in aging buildings, including homes that generally use natural gas or electricity for heat during the cold Wyoming winters. Providing incentives to upgrade these homes could be beneficial.
CEFF: What stakeholder decisions would catalyze forward movement in these two markets in Wyoming?
Quillinan: Obstacles to solar include the capacity of available power transmission to target markets.
Only a portion of the electricity generated in Wyoming is actually used here. With limited transmission, solar must be able to be cost-competitive with other generation types such as wind, coal and natural gas to earn a spot on the transmission lines.
Particularly, solar will need to be able to compete with wind generation, as Wyoming is predicted to become the top wind-power-generating state within the next decade.
Improvements in technologies used in fossil fuel production in remote locations could help improve the lifecycle of energy use. This includes efficiencies in transportation vehicles used to service these remote locations.
Research funding directed towards energy transmission, energy storage, and technology development could help increase the market value of these technologies.
Note: Emma McDonald contributed research to this article.
Join our LinkedIn group to discuss this article. You may also email the author directly using our contact form.