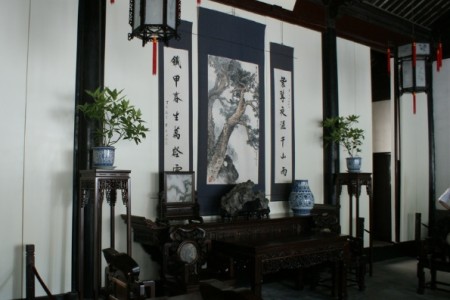 In 2013, Chinese president Xi Jinping announced the beginning of an initiative that he would later dub the "project of the century." The Belt and Road Initiative (BRI) is a massive infrastructure-integration project undertaken by the Chinese government to improve the connectivity between Asia, Europe and Africa. It effectively covers more than half of the world's population and a third of the world's GDP.
This initiative will fund the construction of transportation infrastructure and investments in energy and telecommunications. This 21st-century Silk Road has the potential to increase trade and boost economic growth in many developing countries.
However, the environmental impacts of the initiative may be severe. Increased demand for fossil fuels, the construction of new power plants, and a series of construction sites along the BRI are likely to significantly harm the environment.
Environmental Risks of the Initiative
Building the infrastructure will inevitably boost the extraction and use of raw materials like petroleum and sand for concrete production. The concrete industry is one of the world's primary producers of carbon dioxide. Global Network for Climate Solutions estimates that the industry produces close to five percent of global carbon dioxide emissions.
In addition, the BRI's corridors will encroach on the habitats of 265 threatened species including saiga antelopes, tiger species, and giant pandas, according to World Wildlife Fund (WWF).
Last May, the Chinese government released two directives that promote green BRI projects and encourage environmentalism throughout the initiative. They are "Guidance on Promoting Green Belt and Road" and "The Belt and Road Ecological and Environmental Cooperation Plan." However, they lack specifics with respect to implementation or accountability.
Abdul Rauf, former graduate student at China's Southeast University, said he is uncertain regarding the BRI's environmental standards. "China is only promoting one side of the coin of economic cooperation and trade, but they are not talking about the specific industries that will harm the environment."
Rauf, whose research focuses on the environmental impacts of the BRI, said that "China has not yet introduced many of the renewable energy projects they have marketed."
"China should be more focused on the environment," Rauf said. "Right now, they only care about the economics [and] industry."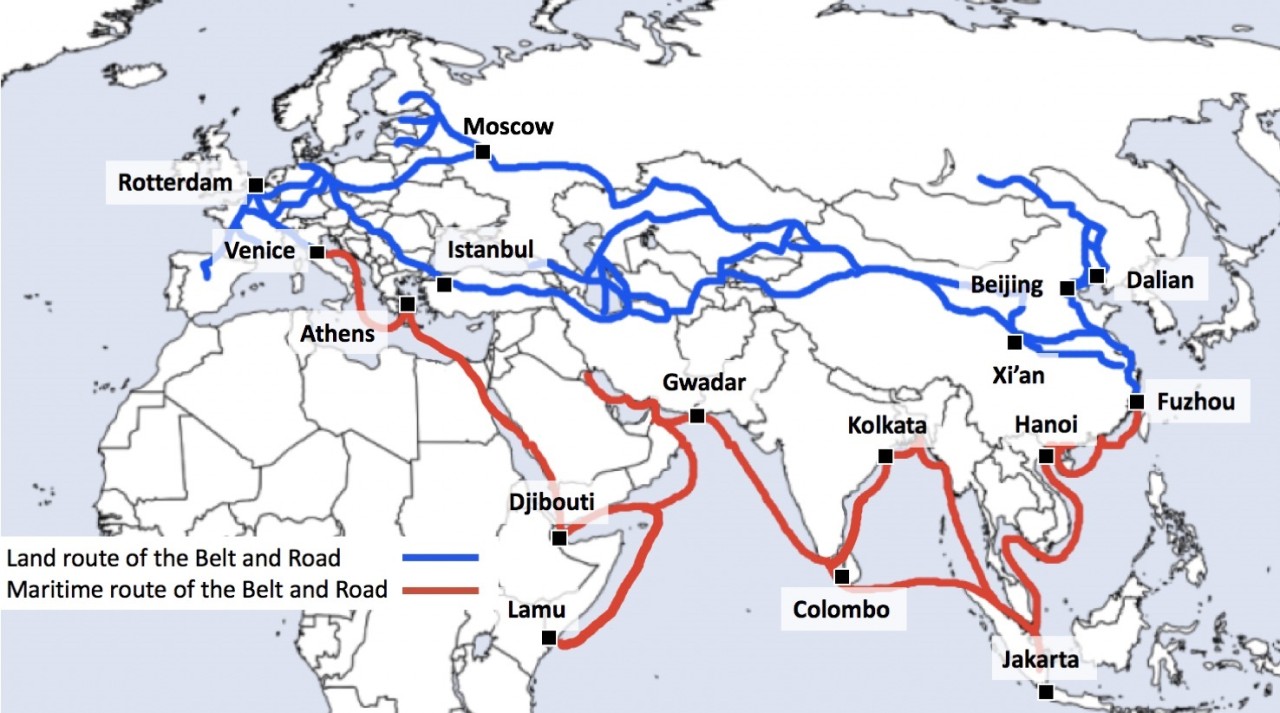 Environmental Track Record of Chinese Development
China's own environmental history has been mixed, at best. According to reports by the International Energy Agency, China is a leader in renewable energy electricity and electric vehicle sales, yet it is the world's greatest emitter of carbon dioxide.
Historically, rapid economic growth has been incompatible with environmental sustainability. China was no exception. Furthermore, its unprecedented growth led to the severe degradation of the environment well before the economy's maturation.
The world's second largest economy now tops the World Health Organization's list for deadly outdoor pollution. Additionally, China is home to five of the most polluted cities in G20 countries, according to HSBC's Chief Executive for Greater China, Helen Wong.
China has failed to crack down on factories that violate emissions standards. Last year, China's Ministry of Environmental Protection reported that 70 percent of businesses examined in northern China failed to meet standards for controlling air pollution.
A Health Effects Institute report published last April estimates that these offenses contribute to 1.6 million deaths in China every year due to increased rates of lung cancer and other respiratory ailments.
Without adequate regulations on Chinese firms operating abroad, the BRI — given its nature and scale — is likely to have similarly negative impacts on air and water quality in recipient countries, as well as on global carbon emissions.
Renewable Energy Opportunities in This Initiative
Despite the risks, the BRI provides an opportunity for China to set a precedent of responsible environmental regulations and renewable energy development in many emerging economies.
From the construction of eco-friendly infrastructure and responsible management of waste to the potential for solar and wind power, there are many opportunities for sustainability that go along with the BRI.
According to a joint report conducted by HSBC and WWF, Malaysia and Vietnam are examples of BRI member nations with significant renewable energy potential. In Malaysia, large-scale solar plants could be developed to satisfy up to 20 percent of the country's current electricity needs. While Malaysia is the third-largest producer of solar PV cells worldwide, solar plants remain mostly small-scale. These solar plants have less than 100 MW of total installed capacity to date. They contribute less than one percent of Malaysia's total electricity supply.
Similarly, Vietnam is considered to have the largest wind resources in Southeast Asia. The HSBC/WWF joint report estimates that the country has an economically viable wind potential of at least 24 GW. However, Vietnam's share of wind power in total energy consumption is negligible.
Given the falling costs of renewable energy technologies, now is the time for policy makers and investors to advance projects in these regions.
Opportunities for Green Finance
The BRI has price tags ranging in the trillions of dollars, according to financial experts at China's State Council. Projects in the BRI rely primarily on three types of organizations: Chinese state-owned banks, special investment funds, and multilateral financial institutions. These institutions, together with private investors, will account for nearly $100 billion of annual investment through 2049.
For example, China Development Bank is expected to loan $40-45 billion annually to BRI projects. The Silk Road Fund, created in 2014, has a total size of $55 billion and will focus entirely on funding BRI projects. Additionally, the National Development Bank has signed more than 140 agreements since 2013 with countries covered by the initiative. This involves more than $130 billion worth of investments.
However, multilateral development banks and private investors such as pension funds, insurance companies, and foreign governments may provide up to half of BRI funding by 2030. Much will depend on opportunities to invest in sustainable projects.
HSBC's Helen Wong described China's unique opportunity as an infrastructure powerhouse to play a leading role in green finance development. Many of China's domestic and foreign infrastructure projects can be financed with green bonds that address a wide variety of environmental issues.
Wong discussed an innovative transaction in 2016. "Bank of China sold over 3 billion United States dollars in new green bonds, the largest ever international issuance of its kind. It was also the first to be made in three different currencies — a tranche of 2.25 billion dollars, one of 500 million euros, and one issued in New York totaling 1.5 billion yuan. It demonstrated how the market was innovating and how China is playing a leading role in its development."
"In particular, China wants environmental protection to become one of its pillar industries. The sector was worth 4.5 trillion yuan by the end of 2015. By 2020, it is expected to be worth 17 trillion yuan," Wong said.
"We therefore expect to see more initiatives to support the growth of the green technology sector – with the possibility of new green investment funds and green investment banks being launched to fill any gaps in the availability of funding," Wong said.
According to the credit-rating company Moody's, China led green bond issuance in 2017 with $17.2 billion. It was closely followed by France with $17.1 billion and the United States with $11.7 billion.
At the government level, there are some financial institutions that specifically address environmental issues. These include as the Green Silk Road Fund ($4.5 billion) and the China Ecological Development Bank ($16 billion). However, GSRF has only invested in China so far. CEDB has not yet been established.
It will be key for China's leaders to develop and execute a comprehensive plan that supports renewable energy infrastructure and enforces environmental regulations beyond the country's borders. This will be necessary to ensure that the BRI is a success for both development and sustainability. Otherwise, the consequences of the initiative have the potential to be catastrophic for the environment.
To comment on this article, please post in our LinkedIn group, contact us on Twitter, or use our contact form.