In Brief
Rarely has a deep freeze sparked so many hot takes.  The power outages and water stoppages in Texas reflect a failure of policy and of design. So now what? 
This roundup of reporting beyond the hot takes shows who suffered most and longest after Texas' regulator failed to provide energy in a polar vortex. 
It closes with questions to consider as this state assays to carry on with its isolated regulation and persistent fossil-fuel reliance.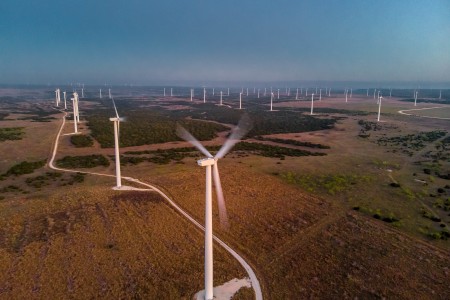 When you fiddle with spreadsheet cells or engineering models all day in pursuit of clean energy, the sound of stasis can clang in your ears. So after local and national politicians blamed wind turbines for a power outage that interrupted water supplies and left people freezing for days across the state, we decided to document who really pays when legacy asset owners refuse to update their energy plans. Our reporter took breaks from checking on her family in Austin to round up stories about real people's real chills and real hunger. She then pans out from those stories to deal questions that your team, with its cells and models and patience, can begin to answer. Read on and supply your ideas in the comments, y'all. 
Stories Across the State: 
Who was hit hardest?  
News stories suggest that Black and Hispanic communities faced higher vulnerability to complications from the winter storm: 
Texas Tribune: "While the catastrophe wrought by the unprecedented weather was shared by millions left shivering in their own homes, the suffering was not equally spread."  
Location of critical infrastructure offers insight as to why Texans are disproportionately impacted: "as temperatures dropped into single digits in Austin, electricity was kept on in neighborhoods sharing circuits with critical facilities like hospitals – facilities less commonly found in poor communities of those whose residents are predominantly Black and Hispanic." In addition, residents with the means (money and transportation) were able to flee to hotels or warming centers, while lower income families were forced to remain in their freezing homes with no respite. Now that temperatures have warmed, these families with the least means for doing so much contend with skyrocketing power bills, spoiled food, and damaged houses from burst water pipes.  
Texas Tribune: "Texas power outages: Nearly half the state experiencing water disruptions as power grid operator says it's making progress", Texas Tribune Staff, Feb. 18, 2021 
College students, already struggling for some sense of normalcy in a pandemic learning environment, face canceled classes for two weeks straight. 
New York Times: "His Lights Stayed on During Texas' Storm. Now He Owes $16,752", Giulia McDonnell Nieto del Rio, Nicholas Bogel-Burroughs and Ivan Penn, Feb. 22, 2021 
As a result of Texas' unrelated electricity market, customers can pick energy providers and when demand increases, prices rise. The state PUC ordered the price cap to be raised to $9 per kWh, which would push many customers' daily electric costs above $100. In particular, Griddy is a company that offers electricity to customers at the wholesale price. However, this model is very susceptible to rapid price changes as supply and demand fluctuate. Texas legislature is having an emergency meeting to discuss the electric bills. 
Texas Tribune: "You might have heard that Texas has its own power grid. Did you know not all parts of the state use it?", Elvia Limon and Julian Aguilar, Feb. 18, 2021 
Pockets of the Texas population -El Paso, Beaumont, and Amarillo-  were spared the worst of the outages, thanks to a combination of weatherization and connection outside of the Lone Star State. 
Further reading on these regions: 
https://www.texasmonthly.com/news/el-paso-electric-winter-storm-2021/ https://www.myhighplains.com/news/local-news/explained-why-the-panhandle-is-on-a-different-power-grid-than-the-rest-of-texas/ 
Death toll: 
Dallas News: "Will Texas Ever Figure Out How Many Died in the Winter Storm?"
"Across the state, authorities initially suspected at least 40 deaths were caused by the winter storm…and the number is likely to grow. Doctors know many those who died were victims of the storm. But proving it will take months."
Moments of trauma, perseverance, hope, and Texas pride: 
Texas Tribune: Texans used mutual aid to help their communities through a devastating winter storm, Marissa Martinez, Feb. 23, 2021 
"While traditional charities and nonprofits like the Red Cross and the Salvation Army have immense donor bases and decades of experience helping people during disasters, smaller-scale efforts by individuals, churches, and newly formed mutual aid groups have rallied to help others get through a historic winter storm – often by giving money directly to struggling Texans." 
Austin American Statesman: Tales from the Texas cold: Struggles didn't stop when power returned, Chuck Lindell, Feb. 20, 2021 
Austin American-Statesman highlights the vulnerabilities that families with young children face, and how routines and stability are disrupted by the storm's impacts. 
"A gas fireplace added a little warmth to a corner of the house, but a stout barricade was needed to keep a curious toddler away. And then there was the worrisome research on hypothermia and the discovery that young children are at higher risk from the cold." 
"'She can't talk or explain what she feels but the extreme disruption of our routine has caused [our daughter] stress. You can tell by the way she grabs on to us and wants to be held.'" 
New York Times: Texans Needed Food and Comfort After a Brutal Storm. As Usual, They Found It at H-E-B., David Montgomery, Rick Rojas, and Giulia McDonnell Nieto del Rio, Feb. 22, 2021 
"…for many Texans, H-E-B reflected the ways the state's maverick spirit can flourish: reliable for routine visits but particularly in a time of disaster, and a belief that the family-owned chain – with a vast majority of its more than 340 locations inside state lines – has made a conscious choice to stay rooted to the idea of being a good neighbor." 
"As frustration swelled among residents trapped in their homes without power or water, some started to remark, half-jokingly, that H-E-B should just take over." 
Where Do We Go From Here?
If you're like us, you've probably spent some time combing through the various reports and documents (a roundup of which is included below), warning that a crisis like this was just around the corner. Thinking outside the box, we look beyond traditional solutions in hopes of preventing a future crisis like this not only in Texas, but across the world.
NREL Interconnections Seam Study: the benefits and costs of options for continental transmission across the U.S. electric grid.
Texas PUC Report on Extreme Weather Preparedness
ERCOT Market Design and Potential Changes
Texas A&M Today: What Went Wrong With Texas' Power Failure and How To Fix It, Le Xie, Mark Barteau, Chanan Singh, and Efstratio Pistikopoulos, Feb. 20, 2021 
Texas A&M experts outline key policy priorities in protecting Texans from historic outages and water shortages in the wake of a historic and deadly winter storm. It recommends winterization of generating infrastructure, investments in HVDC lines to connect with Eastern and Western interconnections,  regulatory and market design to scale implementation of demand response, and development of strategic energy storage reserves (similar in model to strategic oil reserves).
Questions for further consideration: 

How many times must the federal government bailout Texas for lack of infrastructure investment? As climate change continues to cause violent hurricanes and winter storms, how are states like Texas preparing and much is a lack of preparation costing the economy? 
Could widescale vehicle-to-grid alleviate future energy shortages? As more and more states look at ambitious fleet electrification goals, could these vehicles serve as "backup" for times of crisis? 
Is Texas' freedom from FERC really what enabled the advent of solar/wind in the state? Accusations fly between fossil fuel and renewables advocates, unearthing a longtime claim that Texas was able to transform its energy portfolio in large part because of its freedom from FERC. 
Does the location of power resources and water resources show us something unsettling about who lives near pollution and who loses access to vital resources first?
Does the episode argue for investment in microgrids throughout this state and all states? Can private-sector sources of funding meaningfully address these gaps and how can we strategically deploy these investments to equitably protect all homes and families?
What sort of economic benefits could Texas reap from connecting to the national grid? How much electricity could Texas sell if connected to the national grid? Is this enough to overcome the state's loathing of federal oversight?