In Brief
Staff Sheehan is an award-winning scientist, innovator, and entrepreneur.
 
The founder of Air Company, a carbon-sequestration and aviation-fuel manufacturing company, he spoke with us by phone about how the Inflation Reduction Act will impact the company.
Spoiler alert: company strategists see investors pursuing tax credits Air can offer as fuel for the company's fuel sales.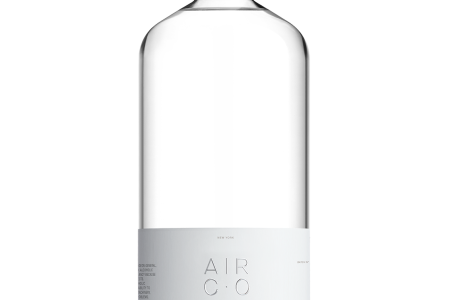 Sheehan  joined the phone call enroute to New York.  As we spoke, he tellingly praised the maker of the car he was driving. He called Tesla  "one of the few truly successfully clean technologies out there". It has managed to redirect and lead an industry, filled with large, incumbent companies, towards a more sustainable alternative.
As Tesla aims to decarbonize transportation, Air Company's attempting to redefine the aviation industry by demonstrating the possibility of carbon-neutral alternatives and then producing them at scale. The two companies are working within different industries and for different end customers, with Tesla selling directly to consumers. But they face related challenges. Tesla raised capital to overcome legacy infrastructure and create its own network of charging stations. Air Company has its own legacy infrastructure to overcome, including legislation in some areas that prohibits the use of pure Sustainable Aviation Fuels (SAFs) to power flights. So, how is Air Company attempting to achieve this?
Air Company currently produces carbon-neutral and -negative, high-margin, consumer goods, such as vodka and eau de parfum. This may seem detached from the aviation fuel industry: however, Sheehan says the chemical processes that his technicians use to produce alcohol and fragrances can also produce aviation fuels at scale. This focus on high-margin goods mirrors part of Tesla's business strategy. Tesla came to market with a high-end electric sports car, the Tesla Roadster. Thus, the key to success, says Sheehan, is to have products that are attractive due to their quality, independent of their "green" characteristics, so that they engage in a broader high-end market where customers are willing to pay the premium. Tesla did this through the Roadster's futuristic design and a 0 to 60 time comparable to fossil-fuel-powered sports cars. It's early days, but the Air Company can point to a gold medal for its vodka after a blind taste test at the Luxury Masters competition held annually by The Spirits Business magazine.
Producing consumer goods enables the company to generate cash to reinvest into research and development to further its main goal – sustainable aviation fuel. Of course, it is not revenue alone that funds the Air Company. Investment is required to further the company's goals. Sheehan cited the Inflation Reduction Act (IRA), a piece of legislation passed by Congress to help funnel millions of dollars into the clean technology industry, as a source of capital through its provision of tax credits for clean technology. Relevant credits include the Carbon Capture and Sequestration Tax Credit and the New Sustainable Aviation Fuel Credit. The company's consumer products, which are carbon-negative, sequester carbon during production. If investors believe that its technology will scale and become cost-competitive, Sheehan reckons, then this promise will combine with the short-term benefit of tax credits to attract more capital from private investors. Sheehan and his team are anticipating such capital. He told CEFF that his strategists expect to be able to make aviation fuels cost-competitive with conventional aviation fuels in the next five years with the support of the credits, and cost-competitive in ~10 years without credits.
Given that Air is currently selling small quantities to entities like the Department of Defense (DoD), Sheehan acknowledges that its strategy requires "scaling pretty aggressively." Progress thus far has been supported by $30 million in funding secured last year, and future growth will make use of a $65 million deal with the DoD that was signed just last month, following the successful completion of a test flight run purely on SAF last year. 
The novelty of its product, and the need to promote legislation that allows the use of pure SAFs for commercial flights, means the Air Company will need to keep building its reputation through demonstration projects. This includes entities such as NASA who in 2022 awarded Air a NASA Small Business Technology Transfer (STTR) award for work in decarbonizing the rocket fuel used for extraterrestrial aviation.
Sheehan insists that his path from vodka and perfume to rocket fuel has grounding right here on Earth, and will accelerate as investors use credits in the Inflation Reduction Act. Readers may want to keep their eyes on him, and his company, down the road.