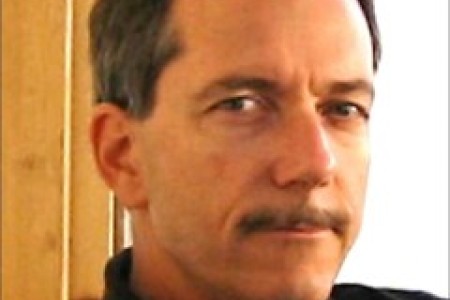 At a public event in Boston on June 11 called "Designing Solar's Value: A Stakeholder's Forum," speakers outlined an ambitious proposal to shift the entire framework of solar financing in Massachusetts to a value-of-solar model. The newly founded Northeast Solar Energy Market Coalition (NESEMC) cosponsored the event, which was hosted by Solar Energy Business Association of New England (SEBANE).
SEBANE has recommended that the Massachusetts legislature consider a proposal this session that includes a value-of-solar study with a thorough cost-benefit analysis. The second half of the proposal involves suspending or lifting current caps on solar installations.
During this value-of-solar study, the state's net metering cap should be removed temporarily so the study can produce accurate results, said Richard Perez, senior research associate at State University of New York at Albany.
Perez said putting a value-of-solar model in place could theoretically involve replacing the current set of incentives – sales tax exemptions, property tax exemptions, state tax credits, federal tax credits, ( ) funds, solar renewable energy credits (SRECs), and net metering. He did not explain in detail which incentives might be replaced or how the new model might be phased in.
The new model would account for a long list of factors – environmental benefits, economic development, energy security, social value, health benefits, market price changes, fuel price risk mitigation, market penetration cost, and more – to allocate compensation to utilities, customers and other stakeholders.
Interstate Renewable Energy Council produced a report in 2013 that outlines how to calculate the value of solar.
All of the current solar financing strategies that are in place today would be compatible with this model, Perez explained. These options include user-sited solar, power-purchase agreements, community solar, and utility-sited solar.
Perez estimated that the total value of solar in Massachusetts is likely to be 25 to 45 cents per kWh. 15 to 20 cents of this value would go to the utility. This calculation is theoretical, since a model for Massachusetts has not been developed yet. No single stakeholder would pay for the total value of the solar power. The total value would be divided up to determine appropriate billing.
"It's not a big risk to the utility," Perez said.
Acadia Center has released a report analyzing solar power's value to the grid in Massachusetts. However, this report does not include all of the factors listed above.
Since the new model would include neither subsidies nor incentives, Perez said, it would not be subject to political haggling in the way that tax credits often are.
"It's time to think of a smarter way of going about it," Perez said.
Karl Rábago, executive director of Pace Energy and Climate Center, said he sees solar as leading the way for other clean energy technologies in developing innovative accounting approaches that can be used as models for them.
"Solar… just happens to be the tip of the spear," Rábago said. "It's carrying a lot of weight. I'm sorry if you don't like being out in front, but that's where you are."
Decision makers have often reacted to the growth of solar power with ambivalence, Rábago said. While some stakeholders have advanced requirements for solar, others have disagreed. "We have been met by efforts to prohibit these technologies and services. All of this duality characterizes what we are going through."
A lack of clear, definitive research on the benefits and costs of solar has impeded decision makers' ability to move forward, Rábago said. Resolving this issue is the purpose of the proposed study.
Nobody has produced a utility-grade cost difference study to explore the benefits and expenses of solar in New England, Rábago said. Existing studies have been ad hoc and poor-quality.
Decision makers should "base rates on data and analysis, not suppositions," Rábago said.
Net metering has been problematic in many ways, Rábago said. Using retail rates to determine solar payments for customers reduces investment in solar technologies, skews consumption, leads to poor sizing of solar systems, and makes payments not reflective of the true value or cost of solar. Tiered electricity rates for different customer types complicate the situation further.
There are also allegations that "the rich are being subsidized by the poor," Rábago said, but he maintains that these claims are not supported by any research. This is "mostly a red herring and extremely cynical."
An article published by The Conversation explored some international research related to this question. The author concluded that the solar industry can help to grow local economies and prevent energy poverty.
The larger objective of a value-of-solar model is to provide "rates and services in the public interest" that promote economic efficiency, social equity, and technological innovation, Rábago said. "Electric services are essential to us in a modern society."
Join our LinkedIn group to discuss this article. You may also email the author directly using our contact form.