In Brief
Individual consumers seeking clean energy face persistently high prices and opaque terms, even in policy realms with defined zero-emission targets and remedies for energy injustice. 
New York State's current plan to achieve 70 percent clean energy by 2030 proposes increases in renewable mandates for utilities and incentives to build renewable plants. 
Turning these incentives and mandates into carbon reductions, though, may require a more fully multi-faceted approach to deliver savings and benefits of the transition to households, corporations, merchants and manufacturers alike.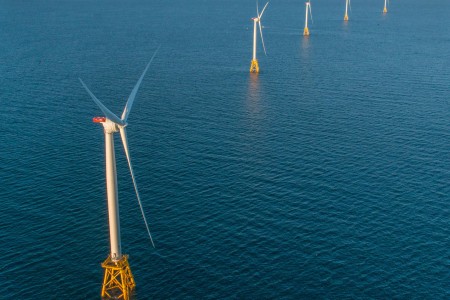 On June 18, 2020, the New York State Energy Research and Development Authority (NYSERDA) and the New York State Public Service Commission (PSC) released a much anticipated white paper. The proposal is a follow-up to the Climate Leadership and Community Protection Act (CLCPA) that went into effect January 1, 2020. 
Unlike the initial law, the white paper comes forward in the context of the Covid-19 pandemic. It outlines how New York can achieve its 2030 goal of 70% renewable electricity production, and its 2040 goal of zero carbon emissions. Focusing on the production of energy and aiming policies at utilities, as this white paper does, is critical for addressing the largest polluters. However, current policies, including this white paper, can seem to leave individual households out of the energy transition. 
Many individuals concerned about climate change are disheartened by the lack of individual opportunities to make an impact. Many resources discuss the merits of eliminating meat and flying less as meaningful ways to reduce a household's carbon footprint. Switching to a renewable energy source is also a great way to make a difference. An average household in New York consumes 572 kilowatt-hours (kWh) of electricity per month, which produces 5.3 tons of CO2 emissions. This is the equivalent amount of carbon produced as an average commuter emits by driving for a year. However, many households do not know that they can switch to clean energy or cannot afford it.  
There are several ways that households can participate in the energy transition. One is to install rooftop solar panels, but the (ITC) is set to expire in 2021 which will make it financially challenging for many households. In addition, according to community-solar vendor Arcadia, approximately one-third of households cannot install rooftop solar due to roof features, such as shade. Therefore, community solar has gained some popularity as an option for consumers to "lease" their solar panels from a nearby solar farm. There are currently over 250 community solar programs available in New York State, but participating in the program requires upfront capital and a willingness to receive bills from two companies. 
Another method is Community Choice Aggregation (CCA), which has gained popularity in California. According to a NYSERDA spokesperson, a toolkit has been developed to help local governments develop CCA Programs. These programs aggregate demand in the community to negotiate better rates from competitive suppliers, while still relying on the existing utility to provide the transmission and distribution. For example, there is already a CCA program providing 100% renewable energy to 27 municipalities in Westchester County, due north of New York City. These programs, however, require significant coordination amongst citizens and government bodies. 
Finally, the method that might seem the most straightforward is to switch electricity providers and sign up for a 100% renewable energy plan. Doing so requires no changes to the property, no upfront capital investment, and no difficult changes to local government policy. A majority of households switching to renewable energy plans would increase demand and incentivize building more wind or solar farms. Although this might sound like an ideal solution, many consumers are unaware of their options and have to battle higher prices and confusing contracts when making the switch. 
There are six large investor owned utilities in New York who provide both generation and supply, and several hundred Energy Service Companies (ESCOs) who source electricity and supply it to consumers. Together these are referred to as Load-Serving Entities (LSEs). There is no publicly available data comparing the price of renewable energy provided by ESCO's with electricity provided by the utility. However, an analysis conducted by the Public Service Commission estimated that consumers paid 15% more by switching to an independent supplier.  Regarding renewable energy specifically, New York's Green Power Program website states that "For only a few pennies more a day, you can choose Green Power and make a world of difference for generations to come." When you do the math, a few pennies a day can result in spending more than $100 per year, which many households can't afford or won't choose.
Why are the prices at ESCOs higher? Shouldn't competition incentivize lower prices and innovation? Are there hidden costs driving up the price at ESCOs? 
Taking a look at the underlying costs reveals noticeable price mark-ups for 100% renewable energy ESCOs. First, ESCOs do have to mark up the wholesale price of electricity to account for the value added, including risk and customer management, but all LSEs have to perform such activities. Some might argue that transmission & distribution costs are higher because the renewable energy production is concentrated in upstate New York. But these transmission costs are borne by the utility that owns the wires and the distribution of electricity has to be managed - whether it's renewable or not. 
Historically, some have pointed to renewable energy being more expensive to produce. However, studies by investment bank Lazard show that the Levelized Cost of Energy (LCOE) for utility-scale wind and solar in the United States has declined significantly due to "decreased capital costs, improved technologies, and increased competition". In 2018, solar electricity cost $41 / mWh to produce, while coal cost $109 / mWh and natural gas cost $175 / mWh. The LCOE is a widely used metric to calculate the present value of building and operating a power plant over an assumed lifetime. This cost is borne by whomever develops the power plant. This applies across any fuel source including natural gas, wind, hydroelectric and other sources.  
Therefore, given the low price of renewable energy, the higher prices of electricity at many ESCOs may reflect some marketing costs. Some of these are justified since ESCOs have to attract new customers and persuade households to switch from the incumbent utility. However, the PSC received 14,000 complaints from 2014 to 2016 for overcharging, fraud, and other malicious practices. For example, many ESCOs hide hidden fees in contracts, such as a rate increase if a household consumes more than a certain threshold of energy each month. 
In addition to higher prices, renewable energy plans provided by ESCOs lack transparency. I'm moving to New York City soon, so I compared electricity plans available on New York's 'Power to Choose' shopping site. After emailing the help desk, I was informed that the "utility rates posted on Power to Choose are an average of rates from the last month, unlike ESCOs that post prices for the upcoming month. It is not an "apples to apples" comparison." Without being able to do an "apples to apples" comparison, I will wait to see what my first bill is with ConEd before trying to switch to a renewable plan. 
Regarding transparency of where the RECs are sourced from, ESCOs must follow the same CES mandates as utilities, e.g. sourcing a certain percentage of energy from Tier 1 RECs. However, plans that market themselves as 100% renewable may source the rest of the renewable energy from less clean sources such as hydroelectric or biomass. New York established the 'Environmental Disclosure Label' (EDP) to provide more information to the consumer. Whether the ESCO is EDP compliant is posted on Power to Choose, but ESCOs are still allowed to market their product as 100% renewable even if they are not compliant.
Despite these issues with the competitive electricity market, it appears that NYSERDA will focus on increasing the overall availability of renewable energy and battery storage specifically to New York City. The white paper describes how approximately 60% of 2040 demand will be met by already existing projects and projects under construction. The remaining 40% will be achieved through 9,000 MW of offshore and 6,000 MW of solar energy along with changes to the Tier 1 procurement strategy. 
NYSERDA's proposal also mandates that "a minimum percentage of energy storage projects should deliver clean energy benefits into NYISO zones that serve disadvantaged communities". This is significant because during peak demand, such as during summer heat waves, back-up reserve power plants begin running. These 'peaker plants' generally run on fossil fuels in low income neighborhoods. Even though these plants switch on for just between 90 and 500 hours a year, they have cost New Yorkers more than $4.5 billion in the past decade to keep online and functional. 
Between 90 and 500 hours a year, these plants have cost New Yorkers more than $4.5 billion. 
For example, several peaking plant operators have submitted interconnection requests to the NYISO queue including Ravenswood Generating Facility in Queens. As per a NYSERDA spokesperson, the Ravenswood Facility is seeking to build 316 MW of energy storage over three phases to replace a number of their peaking turbines.
Finally, the vast majority of renewable energy generated is in upstate New York. Utility Dive reports that this region can tap 88% zero-emission resources. However, it is difficult to transmit the upstate generated electricity to New York City, where a third of the state's energy is consumed. This is because transmission lines can overheat or shut down if the supply of electricity is too strong. 
To "decongest" the electric grid, NYSERDA proposes a fourth tier of RECs. There are currently three tiers of RECs in New York that designate the level of "cleanliness" of the renewable energy source. For example, facilities built before 2015 produce Tier 2 REC's because they are not adding new energy to the grid. The new Tier 4 RECs would be awarded to renewable energy generation that is delivered to New York City. As per the Clean Energy Standard (CES), LSE's will have to obtain increasing percentages of electricity generation from renewable energy sources. The Tier 4 RECs would reduce the amount that must be procured from Tier 1 RECs. This would incentivize more renewable energy generation downstate and decrease transmission & distribution costs.
NYSERDA estimates that the levelized costs to consumers will be low, approximately an additional $1.16 per month. This figure does not include the additional benefits of reducing local air pollution. Representatives from NYSERDA did not comment on any immediate plans to revitalize the competitive electricity market and to increase the appeal of renewable energy plans. It remains to be seen how far and how quickly householders will switch to clean power.
*To view the white paper, go to www.dps.ny.gov, search for Case Number 15-E-0302, and scroll to the filing date of June 18, 2020 or filter for reports.